The Egyptian restaurants in Spain are not as abundant as those in other Arab countries, such as Morocco. This is due to its geographic remoteness and a smaller number of people with this nationality. In addition, many of them actually mix different proposals of the cuisine of the Mediterranean Levant. However, they are no less interesting and, for sure, you will find typical Egyptian dishes, like the ones we have been telling you about in this blog:
Baba Ganoush
,
Fatteh
Tahini… So in this post we have made a list that will be useful to know, especially if you live in any of these cities or you plan to travel to them at some point.
List with the best rest
Egyptian restaurants in Spain
To compile this list of the best Egyptian regyptian restaurants in SpainIn order to evaluate the quality of our services, we have turned to user reviews on reference websites for the evaluation of tourism and hospitality experiences. And the result is a cast that takes us to the two major cities of the country (Madrid and Barcelona) and others where there are also interesting surprises.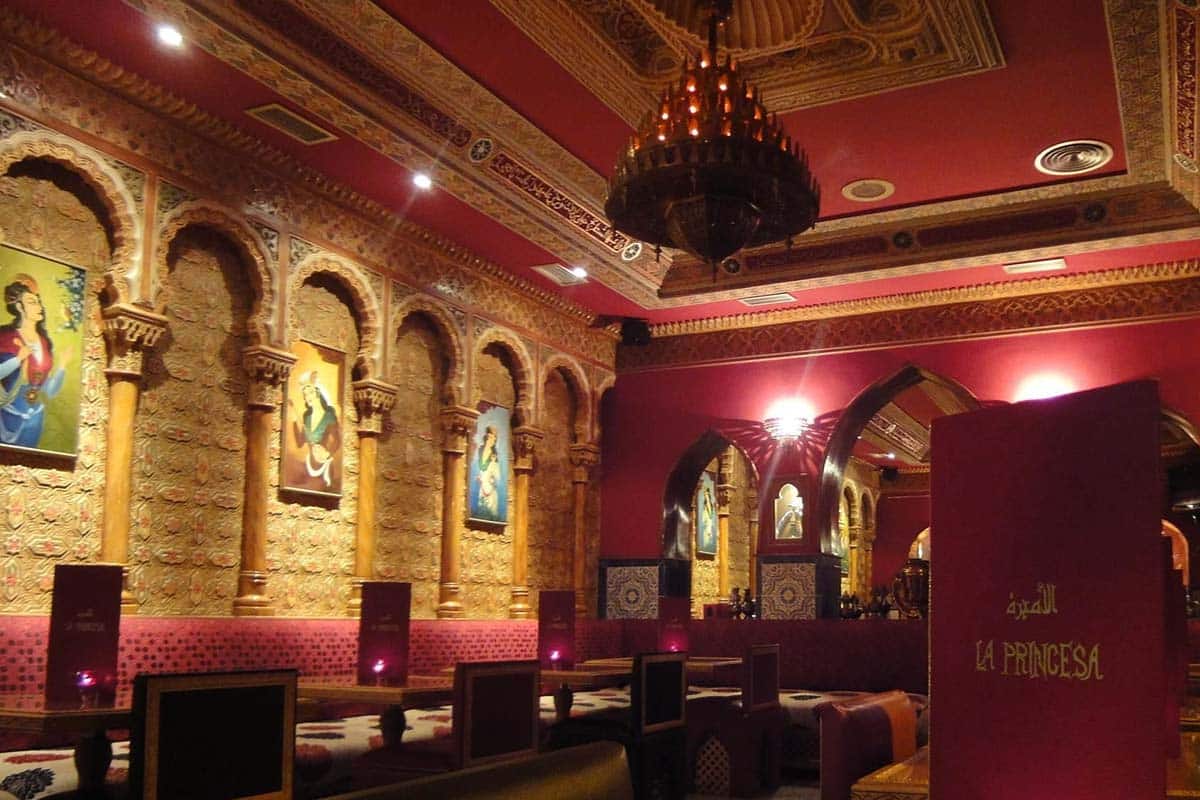 Madrid
Madrid is one of the most 'Egyptian' cities in Spain, thanks to its rich Egyptian and Nubian section of the National Archaeological Museum and the spectacular Temple of Debod. But also because it has a rich variety of restaurants in this country, among which stand out:
Samara. Cardenal Cisneros Street, 15

The Arabian Princess. 17 Bernardino Obregón Street
Barcelona
Barcelona's multiculturalism can be appreciated in aspects such as its restaurants. And Egypt is not missing its appointment. Here are some of the best places where typical Egyptian food is served:
The Nile. C/ del Dos de Maig, 241

El Basah. Passeig de Colom, 22
Other cities
There are more Egyptian restaurants in Spainnot only in Madrid and Barcelona. And some of them are real 'institutions' in their city. These are other establishments that you can take good note of:
Bilbao: Capuccino and La Canela. Gordoniz Street, 2

Valencia. The Miracle. Campoamor Street, 42. It is actually a restaurant that fuses different cuisines, including Egyptian, with dishes such as Baba Ganoush. Its quality is recognized for having been elected the best gluten-free restaurant in Spain.
Unfortunately, some of the Egyptian restaurants in Spaina were forced to close during the Covid-19 pandemic, but many others are sure to open in the coming years, considering that Middle Eastern cuisine is in vogue for being healthy and highly appreciated among vegans, among other diners.
In any case, in order to evaluate the quality of Egyptian Egyptian restaurants in SpainThere is nothing better than coming to Egypt and tasting the local gastronomy here. Our agency can help you with this: we organize tailor-made trips, with circuits throughout the country, and we add personalized services during the tour. So if you want to eat in truly traditional and quality restaurants, just ask us, and we will include them in the package.