As usual in many proposals of Egyptian cuisine, today we present a dish that is not only typical of this country but also of many others in the Arab world. In this case, we are talking about the kofta: in Egypt is eaten in a slightly different way than in the rest of the Middle East, as we explain here… and as you will be able to taste during your trip, if you wish.
What is kofta
The kofta, which may also be referred to as
kofte
,
kefta
o
kufteh
This is a meatball dish. But when we say 'meatballs' we don't have to think of the classic round shape, but in this case an elongated one. In fact, its format is that of the kebab, that is to say, as a skewer with a small wooden stick so that it does not lose its shape and can be better grasped. It is usually cooked on a grill or barbecue, although it can also be cooked in a frying pan.
Unlike the Egyptian koftaIn other countries it can take a flatter, hamburger-like shape, as in Turkey, where it is often accompanied by pita bread, or with some kind of sauce, such as tajine in Morocco.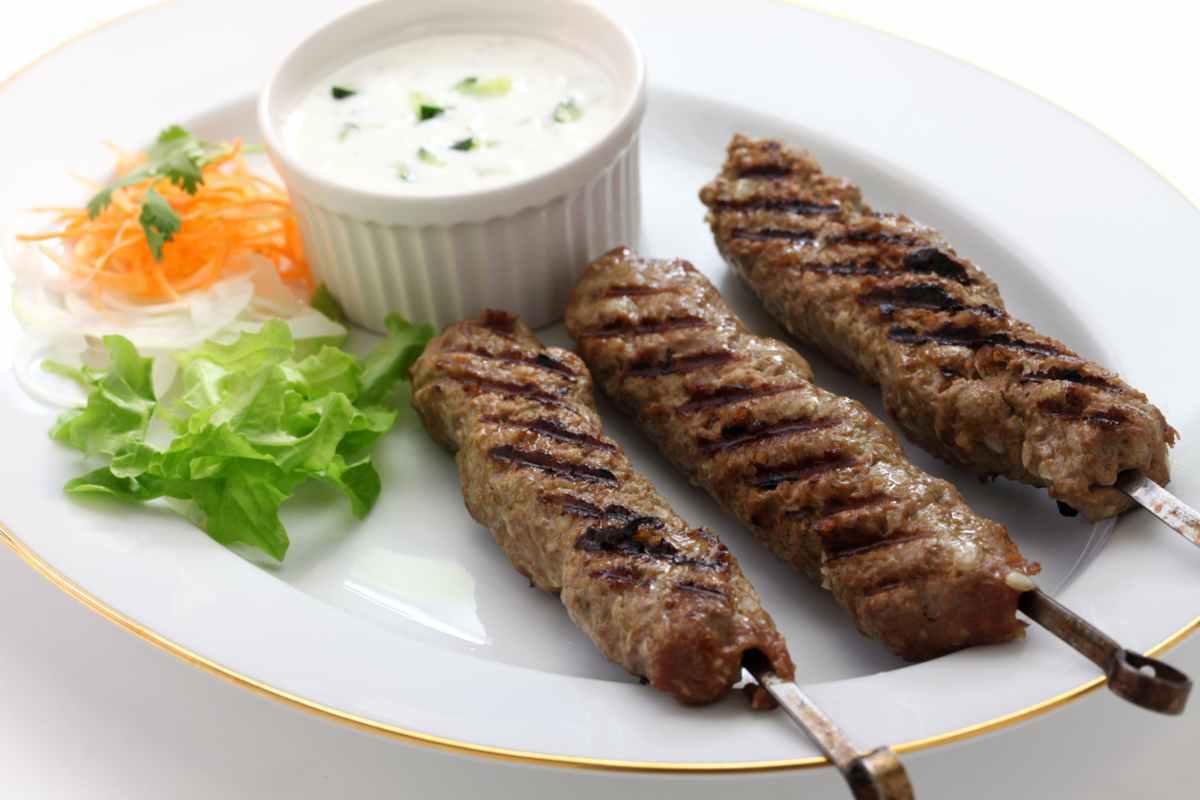 Recipe of the
kofta in Egypt
Not only does the shape of the kofta: in Egypt has its own more or less generalized ingredients because, as with all dishes, in each house it is made in a different way. The list of ingredients that can be cited in the Egyptian case is:
Minced veal and/or minced lamb meat

Onion

Garlic

Toasted and soaked bread for consistency

Salt

A wide variety of spices and seasonings to taste, such as nutmeg, cayenne bell pepper, cardamom, paprika, black pepper or parsley.
When it comes to serving and accompanying the kofta, in Egypt there are many different options. It is usually presented with some whole grilled vegetables, such as onion, tomato or bell pepper. And a piece of aish baladi bread and a tahini sauce, i.e. with sesame seeds, should not be missing either.
Where to eat
kofta in Egypt
Find a place to eat kofta in Egypt is easy and difficult at the same time. On the one hand, you will find in every city many places that include this dish in their menu. However, it is more difficult to find one that prepares it with special care and attention. Cairo is, of course, the city where you will find the most variety, but you will have no problem trying it in other cities, both in Upper and Lower Egypt.
Therefore, if you are going to make a trip to Egypt with us, we will advise you properly to taste this delicacy of Egyptian gastronomy. Our staff, with experience and knowledge of each city, will advise you on good restaurants where to eat. kofta in Egypt.