I'm sure you've seen images of balloon rides in Egypt in many occasions, since this activity is a tourist attraction for people coming from all over the world. But do you know exactly where this spectacular experience takes place? In this post we tell you about it, so that you can decide whether or not to include it in your next trip to the country.
Where to do
balloon rides in Egypt
There is an ideal place for balloon rides in EgyptLuxor. This city, built after the Arab conquest on the remains of ancient Thebes, has everything to practice this activity. Hot air balloons usually take off from the west of the city, where the spaces are wide and open and, above all, where the Valley of the Kings and its surroundings of steep hills with the remains of monuments from the Pharaonic period are located.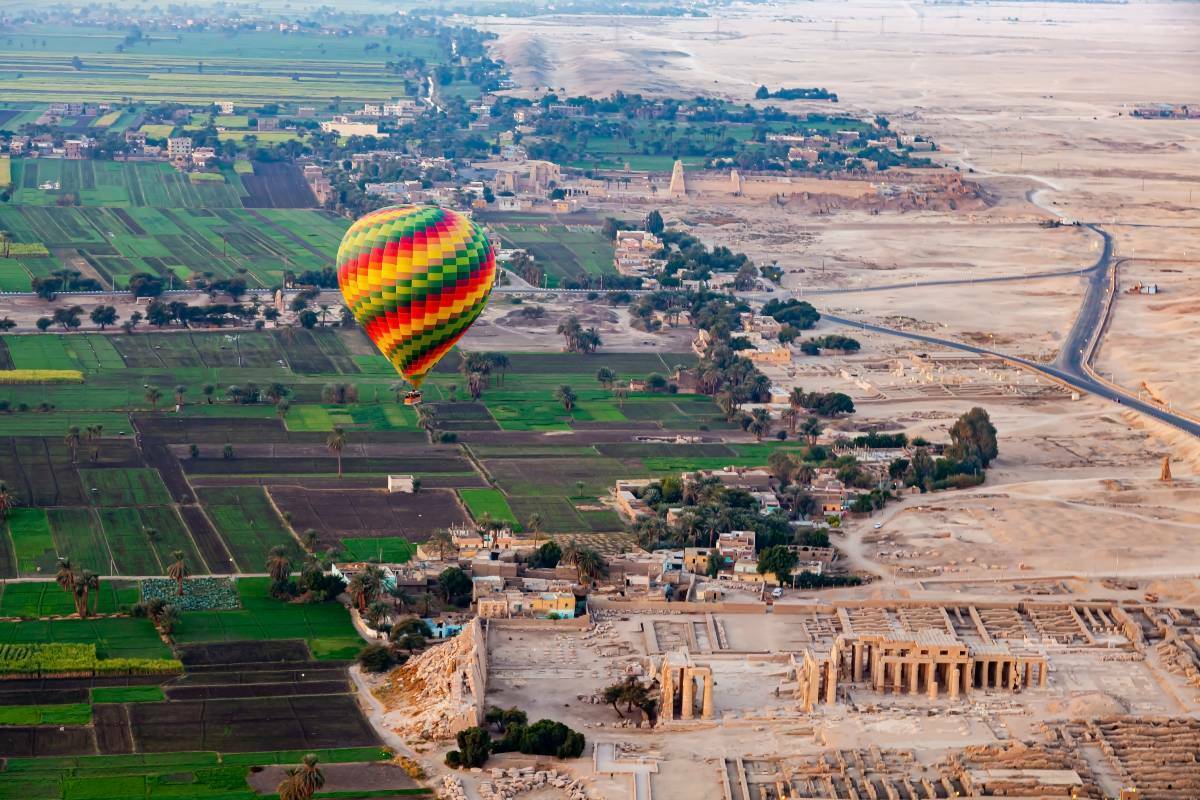 In addition, the majestic course of the Nile River is contemplated and the ruins of the iconic temples of Karnak and Luxor are appreciated. All this bathed in a special light, since this experience is usually scheduled at dawn, when the first rays of the sun rise in the east of the city.
Given that weather conditions are usually quite stable, this is an experience that is repeated almost daily, although it can be subject to changes and cancellations when conditions are not conducive to flying. Pick-up is usually at the hotel and the duration of the experience is about 50 minutes.
Prices for this experience depend on each company and other factors such as the number of participants. However, it is a very affordable activity, at least much more so than in other countries of the world. Therefore, it is one of the star proposals for those who visit this spectacular city of Upper Egypt.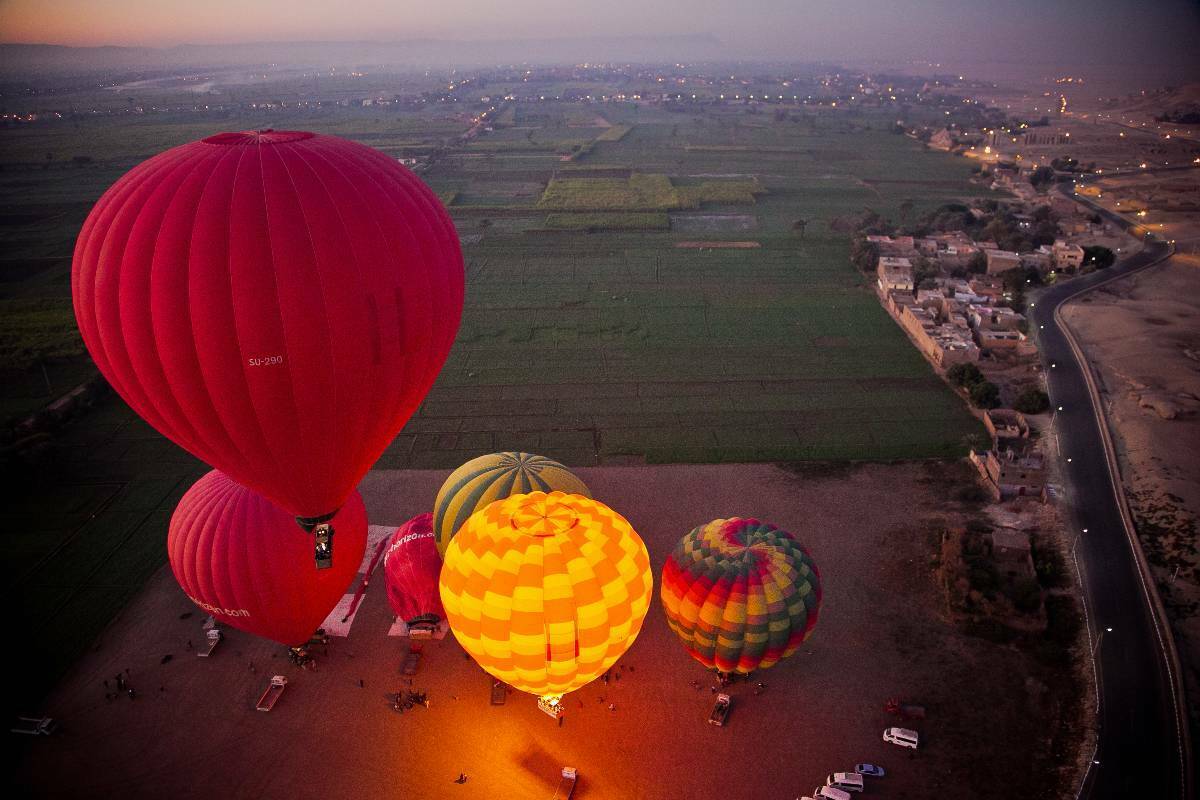 Are hot air balloon flights available elsewhere in Egypt?
Technically, yes, many other balloon trips can be organized in Egypt balloon rides in Egypt. In fact, you may have seen images of balloons flying over some of the most symbolic places, such as the Pyramids of Giza or Mount Sinai in the Sinai Peninsula.
However, these flights are only organized on very special occasions and are not open to tourists in general. Of course, it would be an unforgettable and breathtaking experience to fly over the Great Pyramid of Cheops or over the cliffs where Moses once received the Tablets of the Law, but unfortunately it is not possible today.
In any case, if you like to fly to enjoy a tourist destination from a bird's eye view, contact our agency. In addition to these balloon rides in Egypt (Luxor) we can arrange other alternative requests, such as light aircraft and helicopter flights in other cities in the country. And always respecting the local regulations for this type of activities, which are very strict for safety reasons.