It can be said that mosques are to Cairo what the Pyramids are to Giza: its great tourist attractions in the form of imposing, majestic and historic buildings. In fact, many of them are featured on the back of local banknotes. In addition, one of the advantages for travelers is that, unlike in other Muslim countries, the mosques in Cairo can be visited much more easily: while in neighboring countries they are only accessible to believers at prayer times, in this city and others in Egypt, they are open to the public to admire their architecture and symbolism.
That is why we have decided to elaborate this article with what we consider the 5 best mosques in Cairo: in reality, there could be many others, since the capital has dozens of them, but these five have something special that sets them apart from the rest.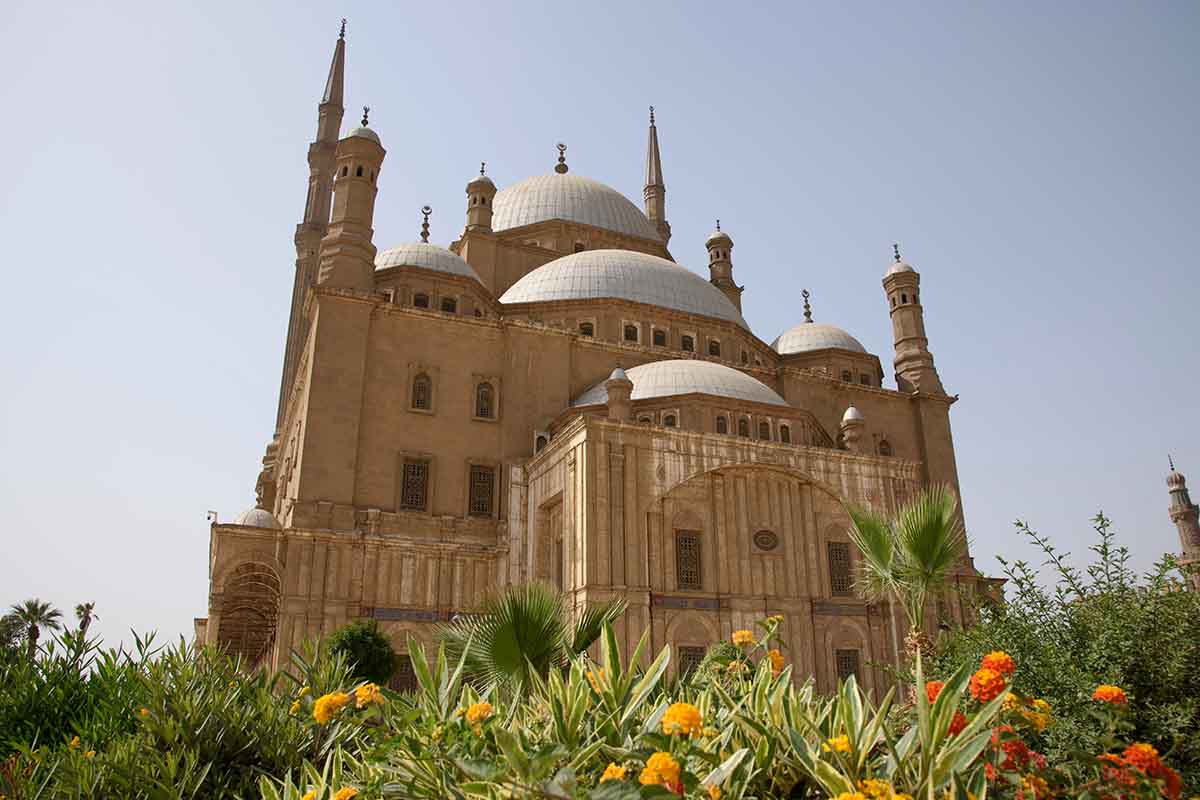 Mehmet Ali or Alabaster Mosque
The Mehmet Ali Mosque is one of the best known by our travelers, as it is usually part of our tours. It is located in a very representative place, inside the Citadel of Saladin, and also receives the name of Alabaster because this is the material used to cover its exterior, Ottoman style. Instead, it is called Mehmet Ali's because it was built in the 19th century, during the time of this important local governor, and his mortal remains rest in it.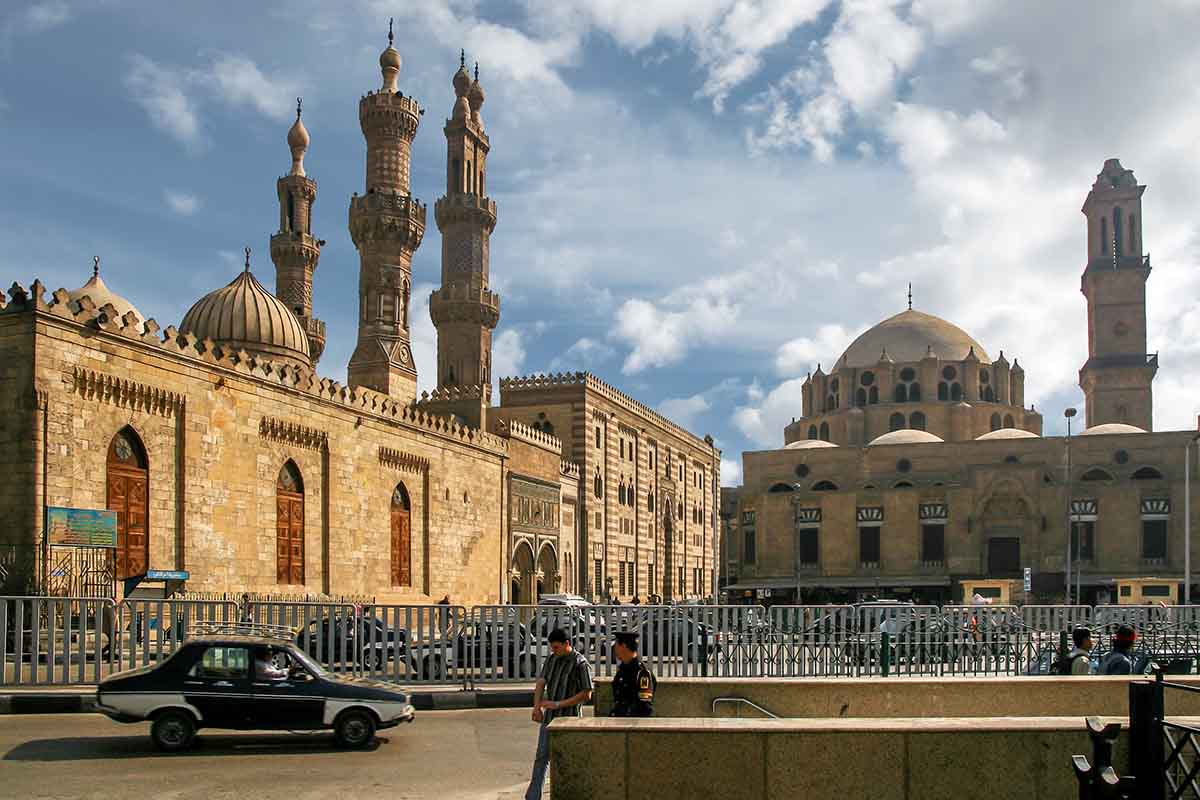 Azhar Mosque, a spiritual center for Islam
Azhar Mosque is not only one of the main mosques in Cairo mosques in CairoThe Great Imam is one of the great spiritual leaders of this religion. It was built in the 10th century and preserves corners of authentic beauty, such as its enormous prayer room. It also houses an important Islamic teaching center.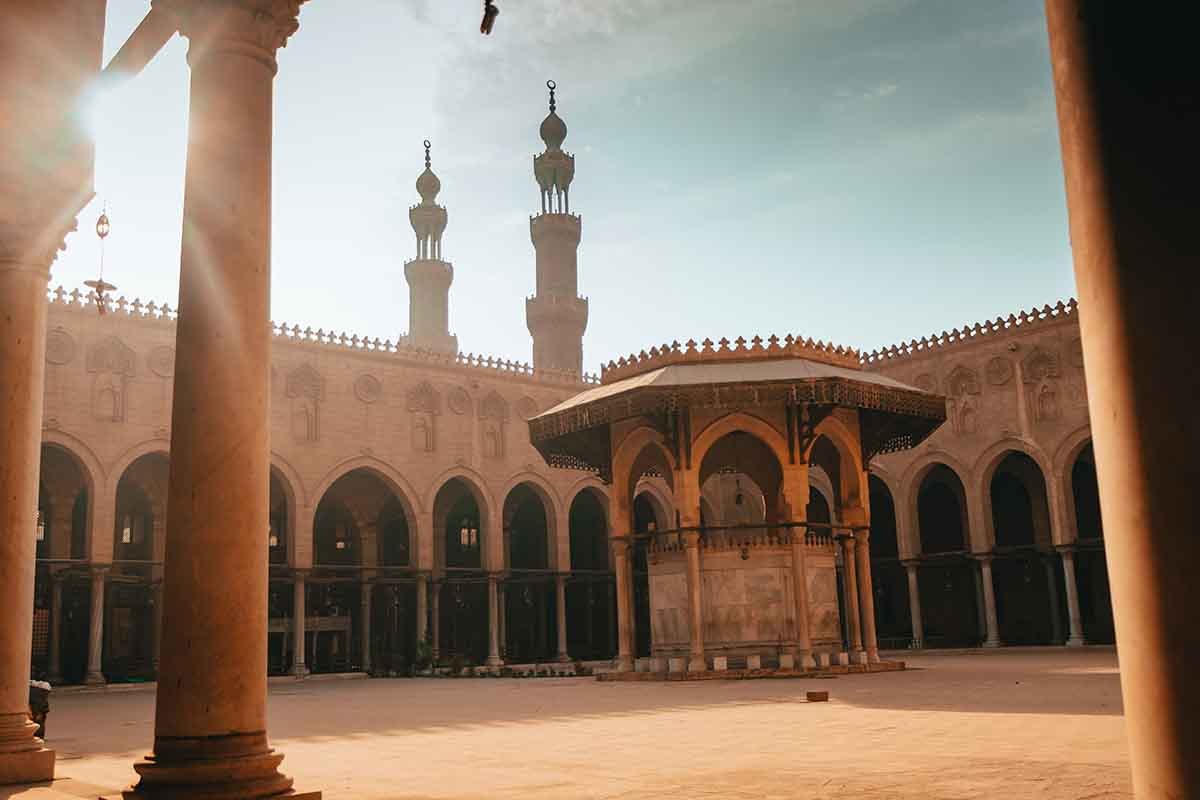 Al Muayyad Mosque, icon of an era
The era of greatest splendor for Cairo was, perhaps, the Fatimid, between the tenth and twelfth centuries. Precisely to this period correspond some of its main elements, such as the Bab Zuweila gate. However, it was rebuilt in another glorious era, that of the Mamluks (14th century), and its famous minarets, which can be climbed to enjoy extraordinary panoramic views of the city, date back to that period.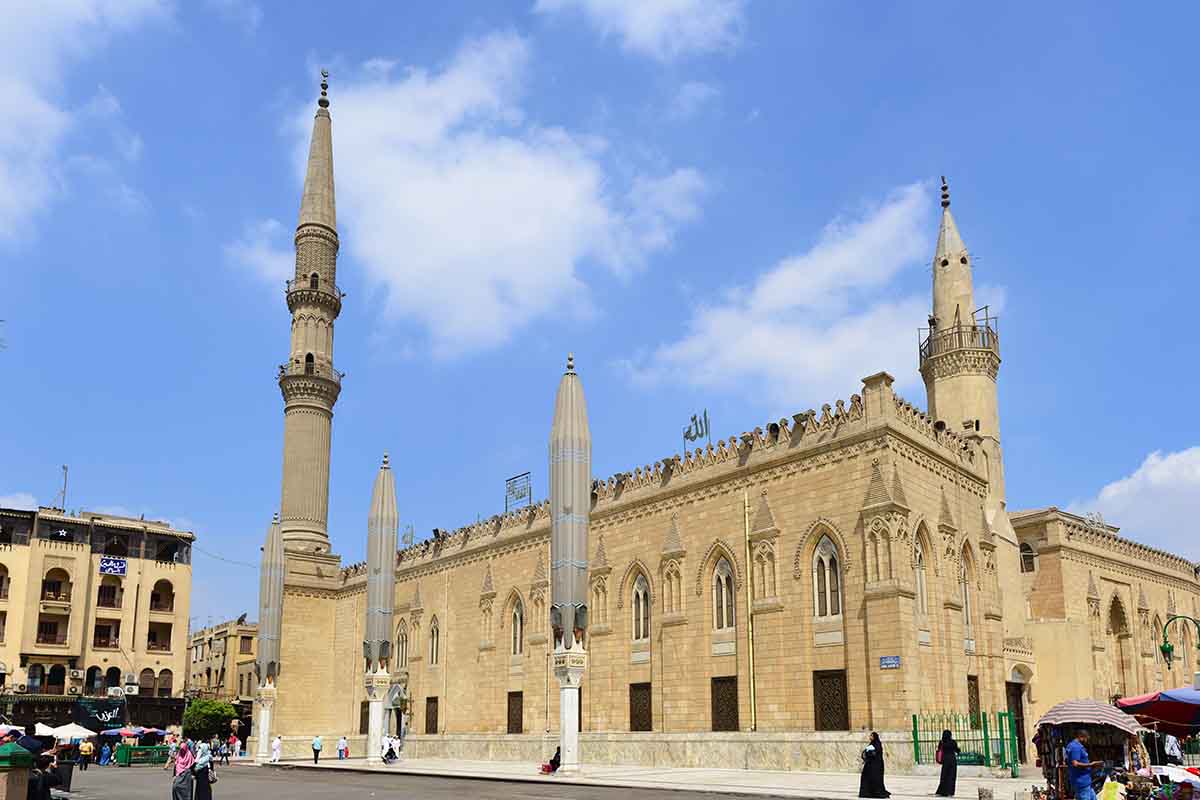 Al-Hussein Mosque, a landmark for Shiites
The origins of the Al-Hussein Mosque, which is a reference for Shiite Muslims because here lie the remains of Hussein ibn Ali, son of Fatima and grandson of Muhammad, also date back to the Fatimid period. However, what we see today is a reconstruction from the 19th century.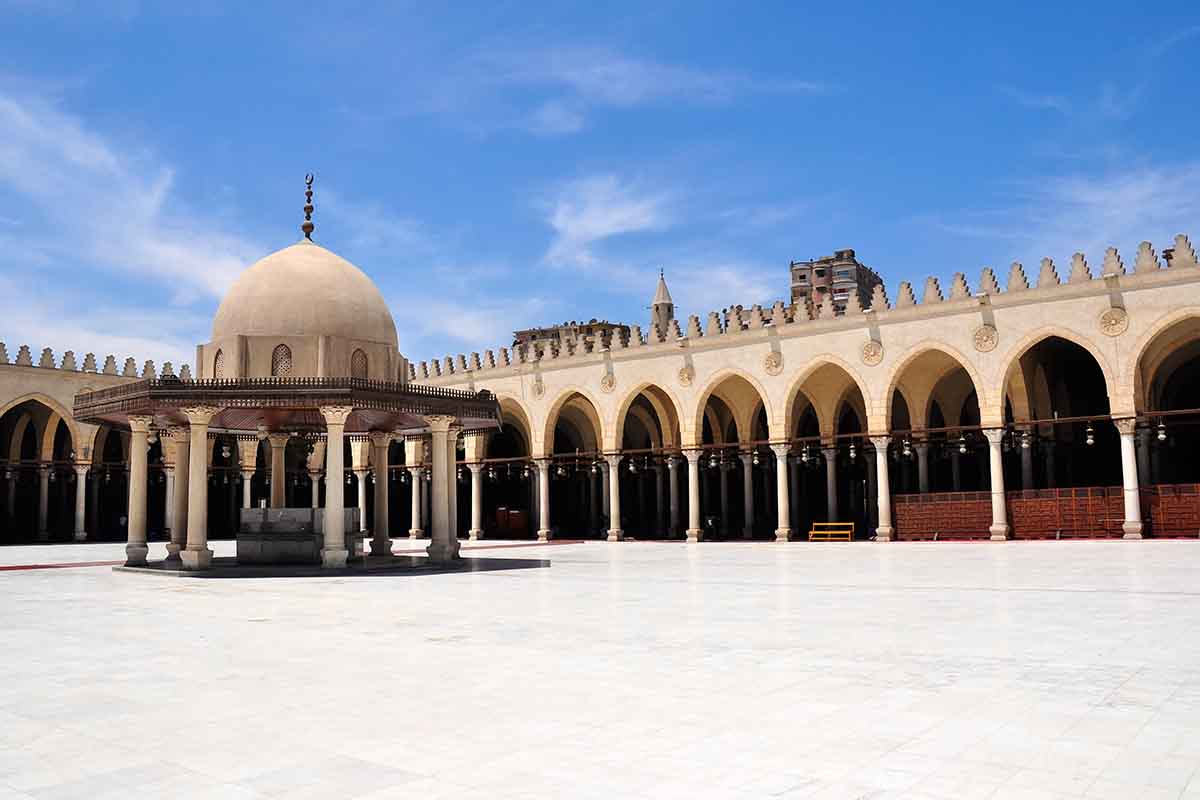 Amr ibn al-As Mosque, the oldest one
But if we talk about history, the number 1 of Cairo's mosques mosques in Cairo is that of Amr ibn al-As. In fact, it was the first one built in the country and in all Africa, since it was erected in 641, shortly after the Arab conquest of the region. Therefore, although there have been important subsequent changes and it is not the most spectacular artistically, it is full of symbolism.