For many, the construction of the Suez Canal in the 19th century was the modern equivalent of the construction of the Pyramids of Giza, due to the pharaonic magnitude involved in the mobilization of technical and human resources. And in recent times, the accident of the mega-ship Ever Given, which blocked the Canal for a week, highlighted its importance in world trade. But it also aroused the interest of many travelers interested in industrial tourism. For this reason, in this post we briefly explain to you what is a Suez Canal cruiseRoute, cities included and interest of the route.
What to see on a
Suez Canal cruise
A Suez Canal cruise involves a boat trip on this large artificial waterway of about 163 km, which connects the Red Sea with the Mediterranean Sea. The route runs between the two head cities: Suez, which gives its name to the canal, on the Red Sea, and Port Said, on the Mediterranean Sea. In addition, the main city at the halfway point is Ismailia.
Unlike the Nile cruises, the landscape on board the cruise is very arid, with hardly any vegetation on the banks, but its interest lies in discovering how man has been able to modify the landscape for his benefit. Therefore, during the route, abundant data is given about its construction, its functioning and the volume of its operations: it is estimated that 12% of global trade passes through here, with special mention to the transport of crude oil, generating revenues that represent approximately 2% of the Egyptian GDP.
At SuezThe area of greatest tourist interest is the Port Tawfik district, just where the Red Sea enters the Canal. The architectural style of many buildings announces what the traveler can see in the other cities of this region. Suez Canal cruiseBritish colonial style, with Victorian-style residences. However, its main monument is its elegant mosque, with Ottoman-style minarets.
Ismailiais a city quite frequented by the cairotas in their vacation periods. The most elegant area of the city is located precisely on the shores of Lake Timsah, where the Ismailia Monuments Museum, the city's main museum, is also located.
Finally, Port Said is considered the main administrative city of the Suez Canal Economic Zone, an area that integrates these and other localities clearly marked by the canal. It is perhaps the most western and monumental, highlighting the elegance of the Canal Authority building, as well as its mosque and lighthouse.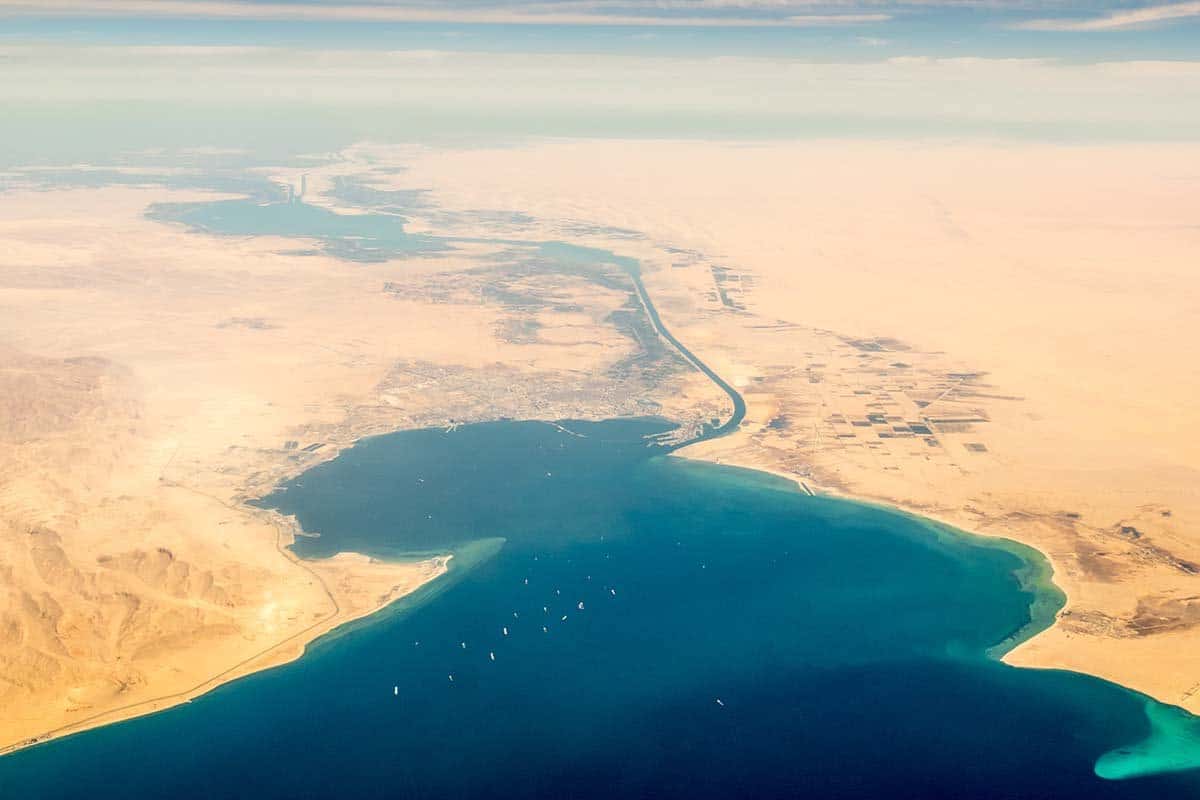 Other ways to discover the Suez Canal
Although in this post we have focused on the Suez Canal cruiseThere are other ways of getting to know the cities located on the banks of this waterway. The main one, through day trips by car from Cairo or Red Sea holiday destinations such as Hurghada or Sharm El-Sheikh.
If you are interested in this option or in that of the Suez Canal cruiseplease do not hesitate to contact Egypt Exclusive to organize your trip.