The construction of the Aswan Dam had important consequences, the most famous being the relocation of the temples of Abu Simbel to the present shores of Lake Nasser. But the Nubi Museumo is another important and closely related example. In these lines we tell you what it consists of and we mention a milestone of Spanish archaeology in Egypt, related to it.
The
Nubian Museum of Aswan
a 'rescue' museum
In the middle of the 20th century, the commissioning of the Aswan Dam was to cause the vast territory of Nubia to be flooded under the waters of Lake Nasser. And with it, important sites and vestiges of Ancient Egypt and Nubia in this area. Therefore, Unesco not only promoted the relocation of Abu Simbel, which were the main temples in the area, but also financed the construction of the Nubian MuseumThe Nubian Museum: the work of Mahmud El-Hakim, this enclosure of more than 7,000 m2 (and more than 40,000 m2 outside) served as a home to house the pieces recovered from that territory, now under the waters of the lake.
Its three floors contain pieces from different periods, from the Pharaonic, Roman, Coptic and Islamic civilizations, mainly between the first and second cataracts, which succeeded each other during the centuries on the banks of the Nile River. It is also one of the most important museums to learn about the history of the Nubian civilization, which for many centuries disputed the hegemony in the area to the Egyptian pharaohs themselves.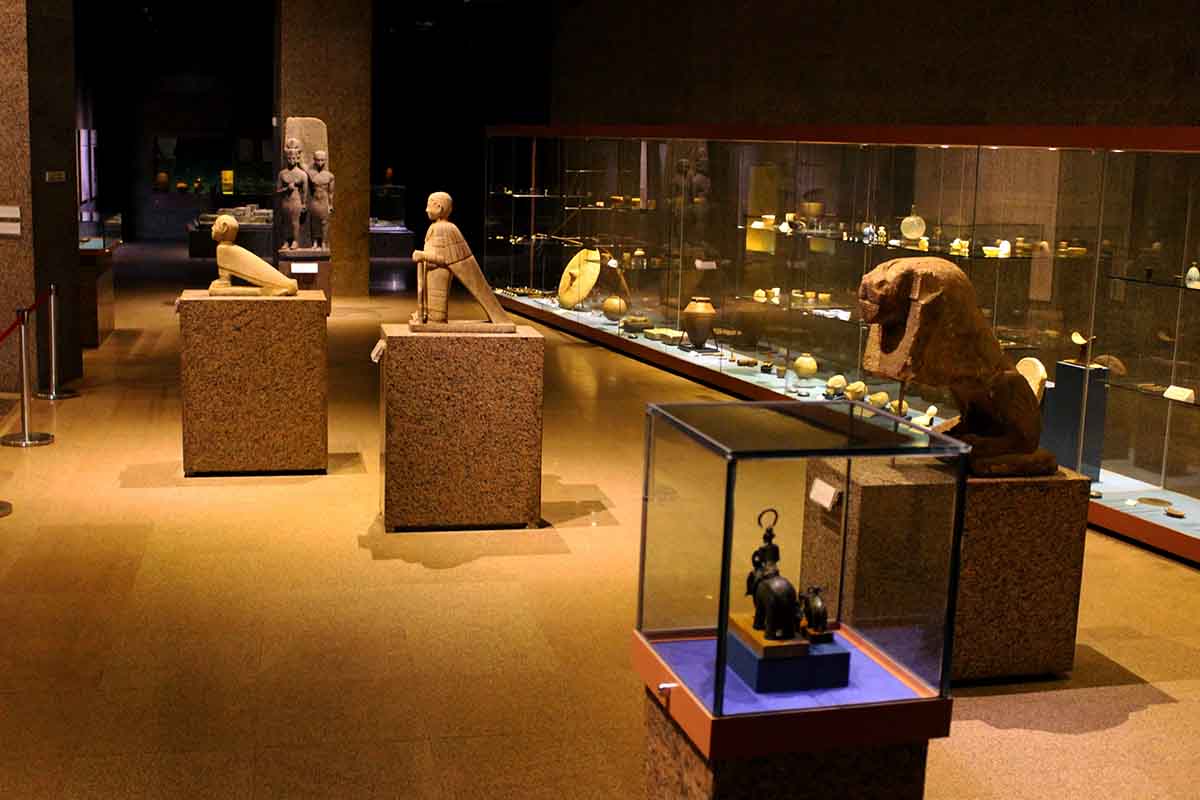 A Spanish exhibition at the museum
Another attraction for visitors to the Nubian Museum at this time is, without a doubt, the exhibition of the team of archaeologists from the University of Jaén, who from 2008 to 2018 carried out in-depth fieldwork at the site of Qubbet el-Hawa, on the west bank of the Nile River as it passes through the city of Aswan.
In total there are more than 300 pieces on display, including sarcophagi and funerary offerings from different periods, from 2100 BC to 400 BC, with special emphasis on the Middle Empire, which shows the importance and validity of this necropolis. As such, it is one of the largest exhibitions organized in Egypt by a foreign university.
The 10 years of work were very fruitful, as can be seen in the exhibition and also by the discoveries made and announced by the team of archaeologists, led by Alejandro Jiménez Serrano, professor of Egyptology. For example, the diagnosis of the first breast cancer in history documented to date.
For all these reasons, visit the Nubian Museum is a very good proposal for those who have free time in this city, for example for the travelers of our tours with Nile cruise Aswan, as usually, free time is allowed to visit the city of Aswan before sailing.