The revival of tourism on a global scale since summer 2021 has brought good news for all those who want to travel to Egypt from Spain, especially from Catalonia: since August, there are new flights Barcelona Cairo. In this post we tell you everything you need to know before booking yours.
How are the
Barcelona – Cairo flights
The new flights Barcelona-Cairo flights non-stop are operated by Egyptair, the African country's major airline. At the moment, this service is not offered by other airlines but it is not surprising that, if the demand for tickets is high, other competing companies will decide to do the same and organize their own trips from El Prat to the Egyptian capital.
The duration of these direct flights is around four hours. Unless there are changes in their operation, the route in this direction (from Barcelona to Cairo) is held in the afternoon. On the other hand, in the opposite direction (from Cairo to Barcelona), the flight is completed in the morning.
The frequency of departures per week is another aspect that may be subject to occasional or seasonal changes. At the time of writing (December 2021), that frequency was 5 flights per week, with Tuesdays and Thursdays as the only days with no departures.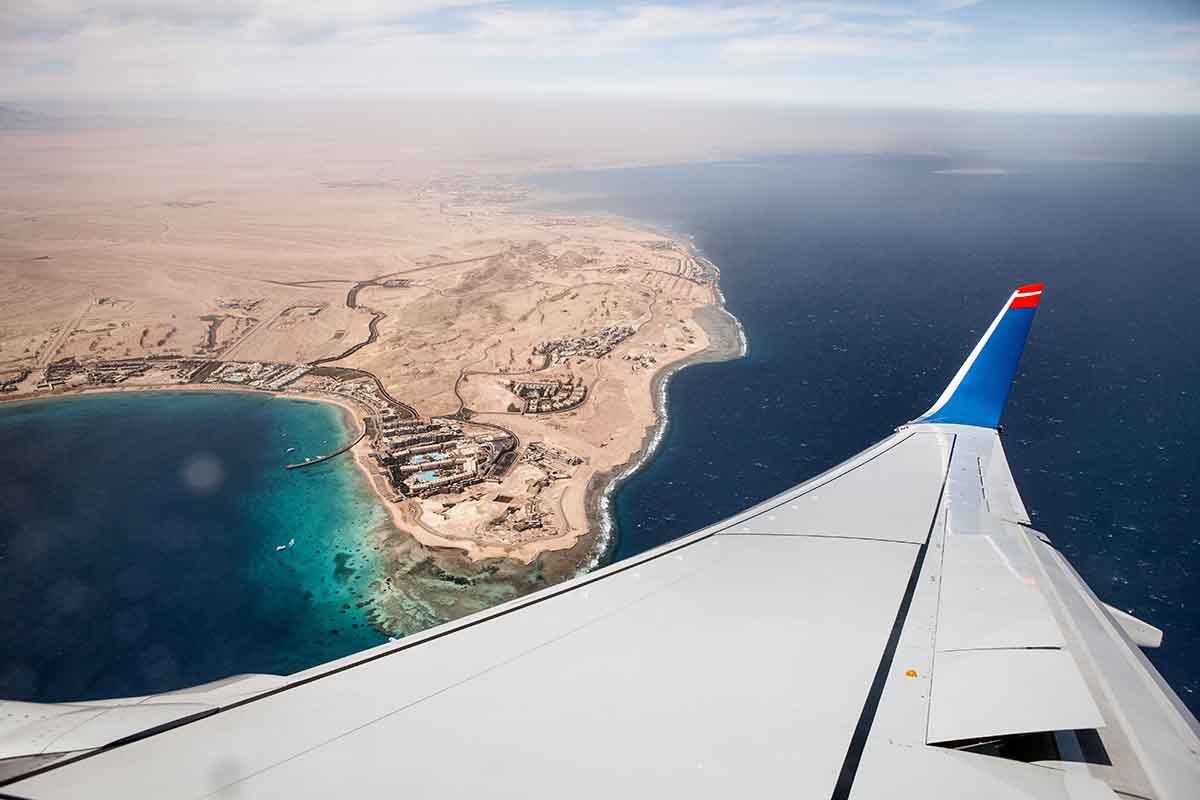 A magnificent gateway to Egypt
Barcelona is now a magnificent gateway to Egypt. It should be noted that this city is the second most populated in Spain, and the same is true for the autonomous community of Catalonia. Therefore, there are many potential Spanish travelers interested in this type of products. flights Barcelona Cairo, to which must be added those from other nearby regions such as Aragon or the Valencian Community, for example.
But it is also worth mentioning the tourist potential of Barcelona, which is an unavoidable visit for travelers from other European countries and other continents, especially America. Therefore, Latin American travelers may find the option of traveling to Egypt with a stopover in the Catalan city very attractive. In any case, what is clear is that it opens a good alternative to the Madrid-Cairo route, which is also direct and operated by Egyptair.
And for those who travel to Egypt with the intention of visiting other tourist destinations in the country, the flights Barcelona Cairo are also very useful, since the Egyptian capital has connections to all domestic airports. Therefore, stopovers to reach cities such as Luxor, Aswan, Hurghada, Sharm El Sheikh or Alexandria are now reduced to just one.
Now that you know what the new flights Barcelona CairoPlease note that the purchase of tickets is not a service included in our vacation packages in the country. However, you can contact us for advice on this and to arrange any other details of your trip to Egypt.