El Gouna is one of the most fashionable tourist destinations in Egypt, especially among travelers in the premium segment. In this post we explain why and tell you what you can do in this privileged enclave of the Red Sea, which has reached a great development in recent years.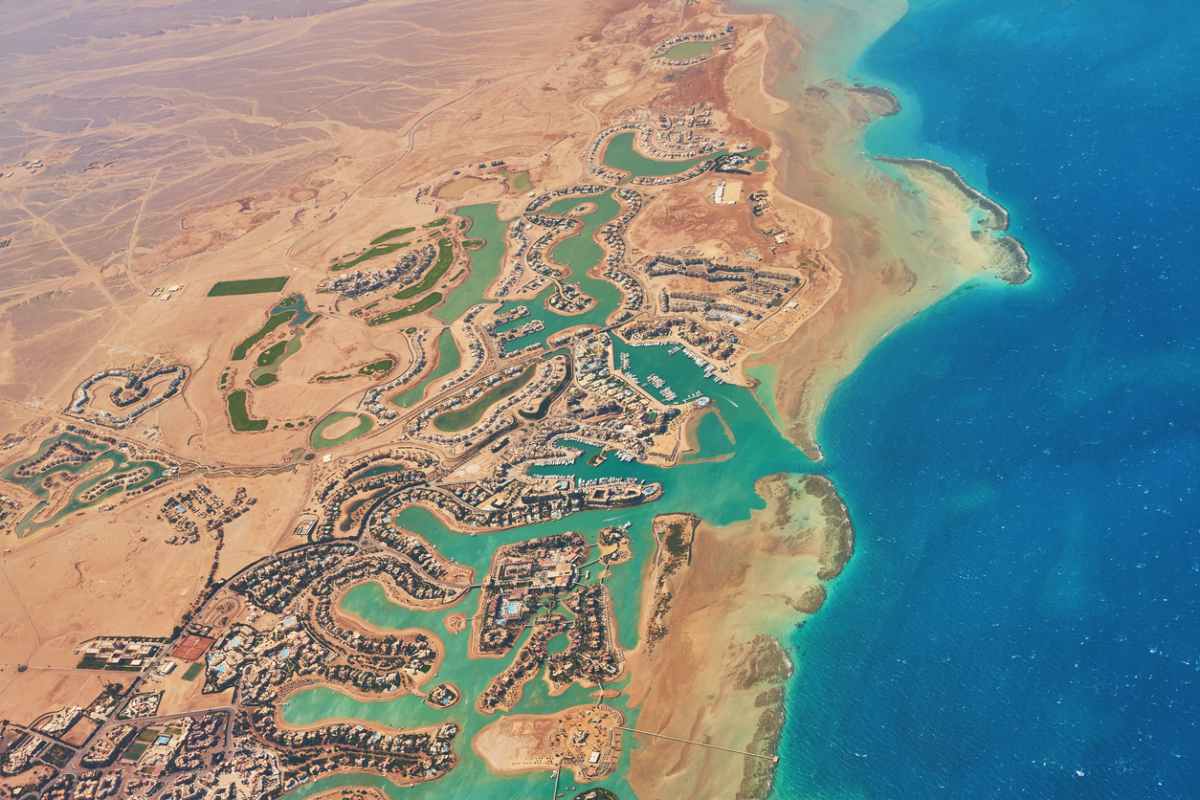 Where is El Gouna
El Gouna
and how to get there
El Gouna is one of the newest and most exclusive tourist destinations on the Red Sea in Egypt. It is located about 22 km north of Hurghada and about 470 km southeast of Cairo. Therefore, the fastest way to get here is to fly from the capital to Hurghada and from there, take a private vehicle to Hurghada. El Gouna. Another alternative is to travel by road from Cairo, a journey of about 5 hours.
One of the great attractions of El Gouna is its climate: temperatures rarely drop below 17ºC in winter, with highs of 25ºC. In summer, however, the range is between 26ºC and 33ºC, so it can be used as a sun and beach destination all year round.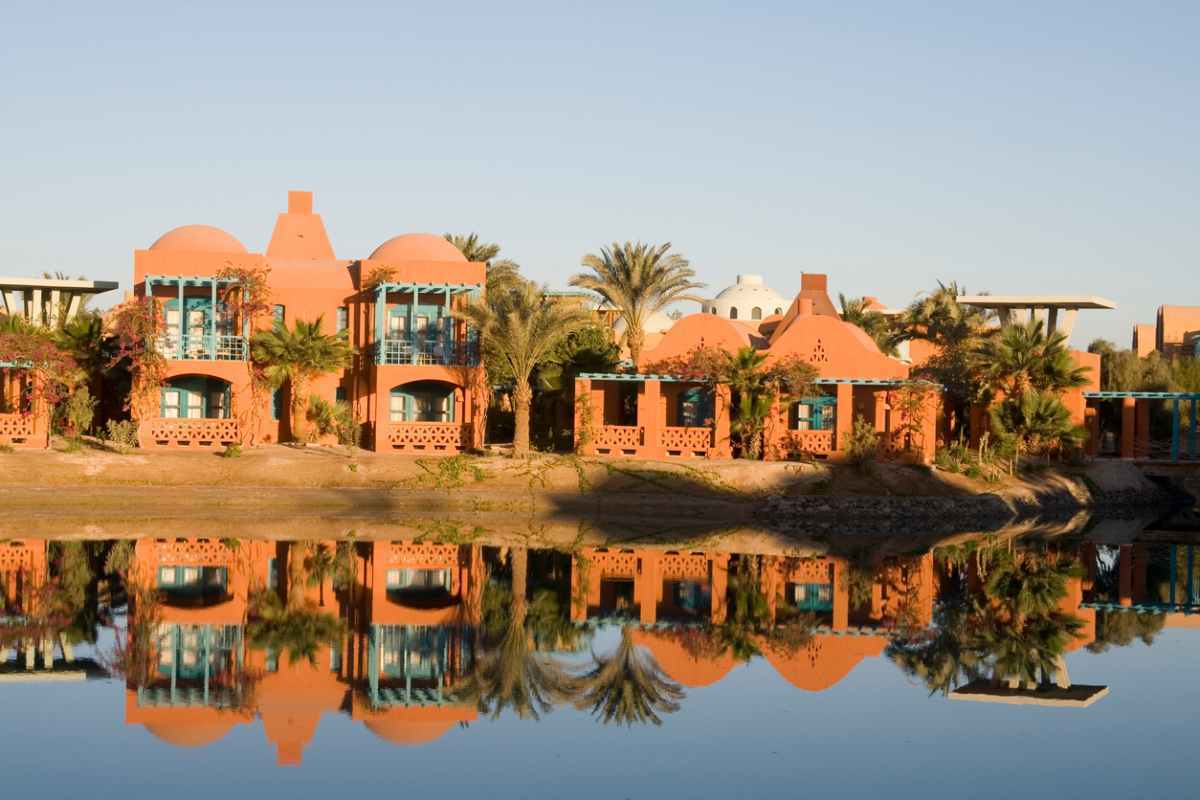 What to do in
El Gouna
El Gouna is a recently created destination: it began to be built in 1989 practically from scratch, following the concept of the new tourist cities based mainly on resorts and leisure services.
Therefore, the main proposals are related to relaxation and wellness: its hotels have swimming pools, solariums, spas, gyms, wellness clinics and similar services.
A wide range of water activities can be practiced in its crystal-clear waters: from snorkeling and diving to windsurfing and kitesurfing, as well as sailing and jet skiing.
Among the leisure proposals, it is worth mentioning several golf courses to practice this sport. And for those who want to add a touch of adrenaline to their stay, there is the Sliders Cable Park, an aquatic enclosure to practice kitesurfing in a controlled environment.
In addition, one of the attractions in the area around El Gouna is the desert: it is possible to organize excursions to live a Bedouin experience, 4×4 routes and a night to contemplate the firmament under a sky always free of clouds and full of stars.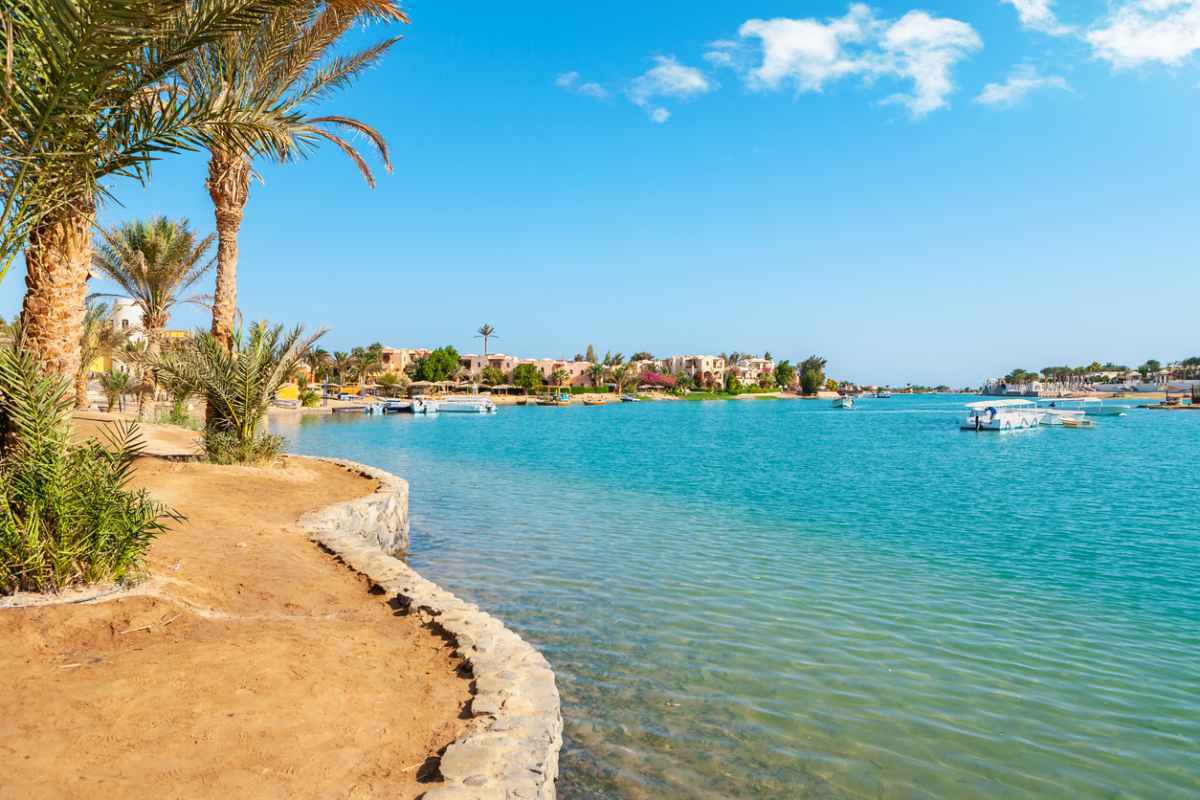 Wedding tourism in El Gouna
Special mention should be made of the special development of bridal tourism in El Gouna. On the one hand, its resorts are ideal for organizing a wedding from start to finish, since they have spaces for the ceremony and banquet in an exclusive and idyllic setting.
And on the other hand, El Gouna has also specialized as a honeymoon destination: here, newlywed couples can enjoy a dream vacation at any time of the year, adding to their trip tourist experiences in the rest of the country, such as visits to the Pyramids of Giza, the Valley of the Kings in Luxor or a cruise on the Nile.
Whatever your idea, Egypt Exclusive can organize your trip and stay in El Gouna, with every detail and with the highest quality services. Contact us for more information.