As we discuss in our blog and as you can see first hand with our agency, diving in Egypt is a booming tourist attraction that is safely available at any time of the year. The underwater richness of the waters that bathe its coasts are amazing. And good proof of this we show you in this post, where we discuss 5 species of fishes of the Red Sea that will leave you speechless if you are lucky enough to see them in person: in color, morphology and quantity.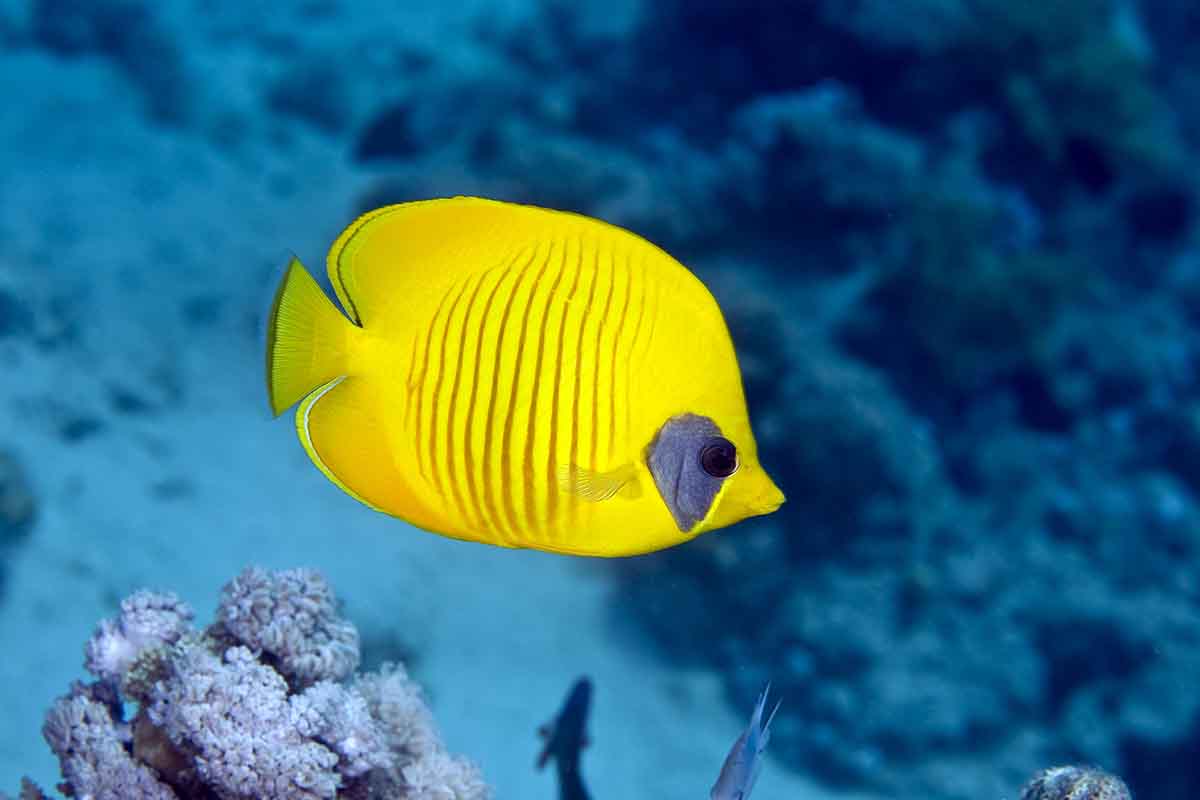 Red Sea butterfly fish (
Chaetodon semilarvatus
)
Numerous species are grouped under the name of butterfly fish (
Chaetodontidae
), but the most characteristic of these waters is probably the Red Sea butterflyfish (
Chaetodon semilarvatus
). They are easily recognizable by their bright yellow body and black stripe at eye level.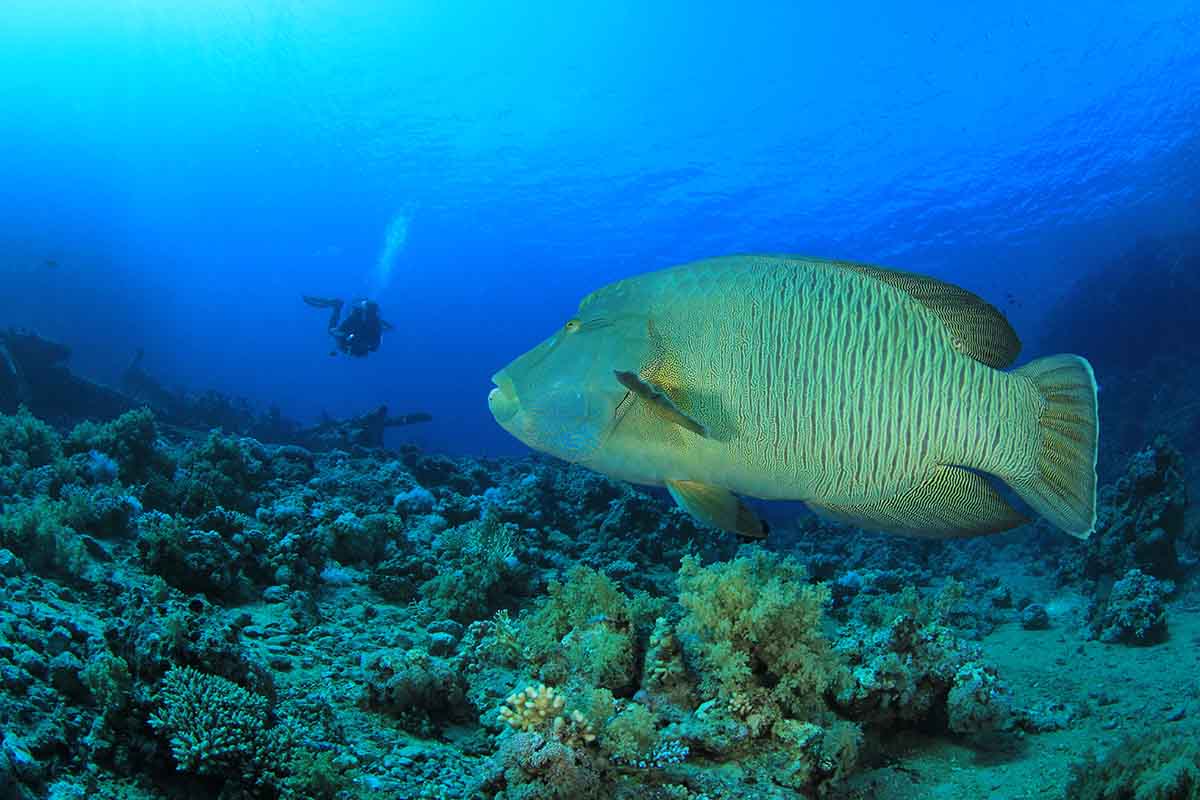 Napoleon wrasse (
Cheilinus undulatus
)
Known in some parts of the world as a Maori fish or humphead
humphead
The largest of the large family of labrids (500 species, 60 genera), it can weigh up to 200 kg and measure up to 2 meters! Among its main characteristics are its protuberances on the head, its voluminous lips and its cyan blue color. Unfortunately, it is in danger of extinction.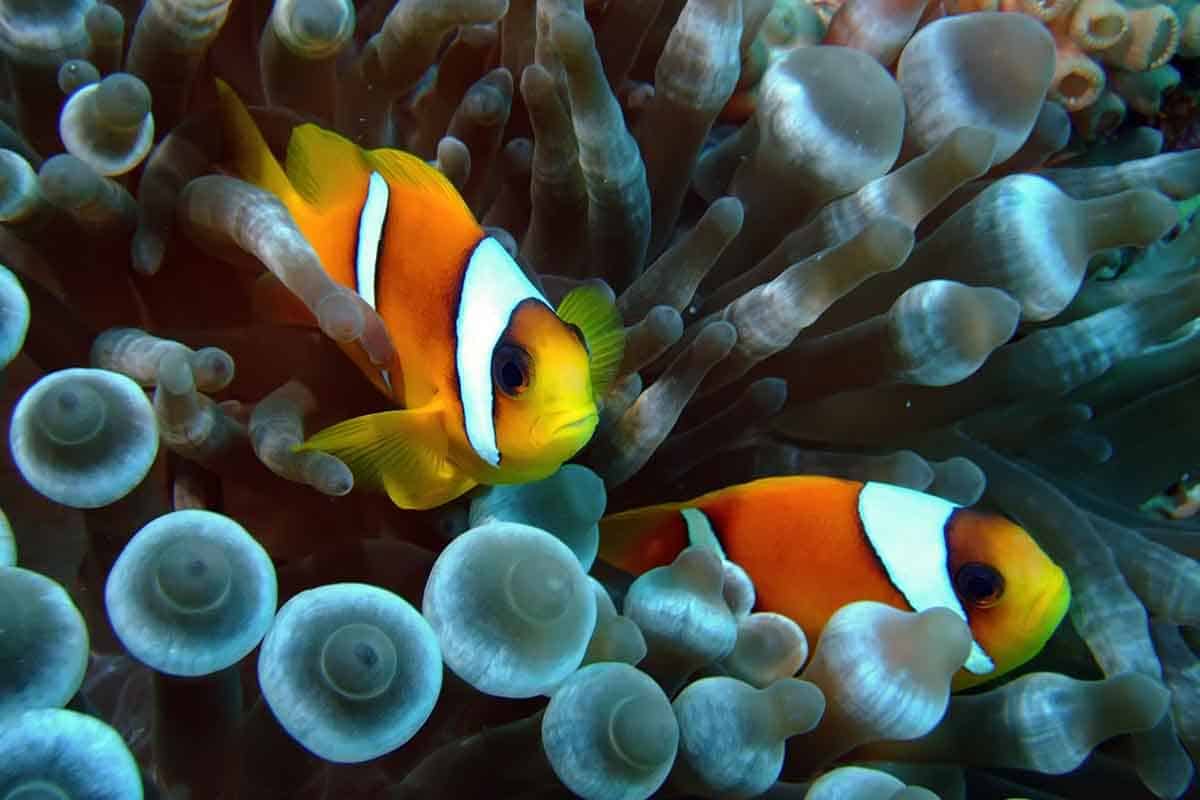 Clownfish (
Amphiprion bicinctus
or anemone fish)
This is one of the fish of the Red Sea that needs no introduction: as soon as we see it, we immediately recognize it because it reminds us of Nemo, from the famous Disney movie
Finding Nemo
. However, the more initiated will detect that the species in the film is identified with the common clownfish (
Amphiprion ocellaris
), whose most common habitat is the tropical regions of the Indian and Pacific Oceans, although they share their characteristic orange color with white stripes.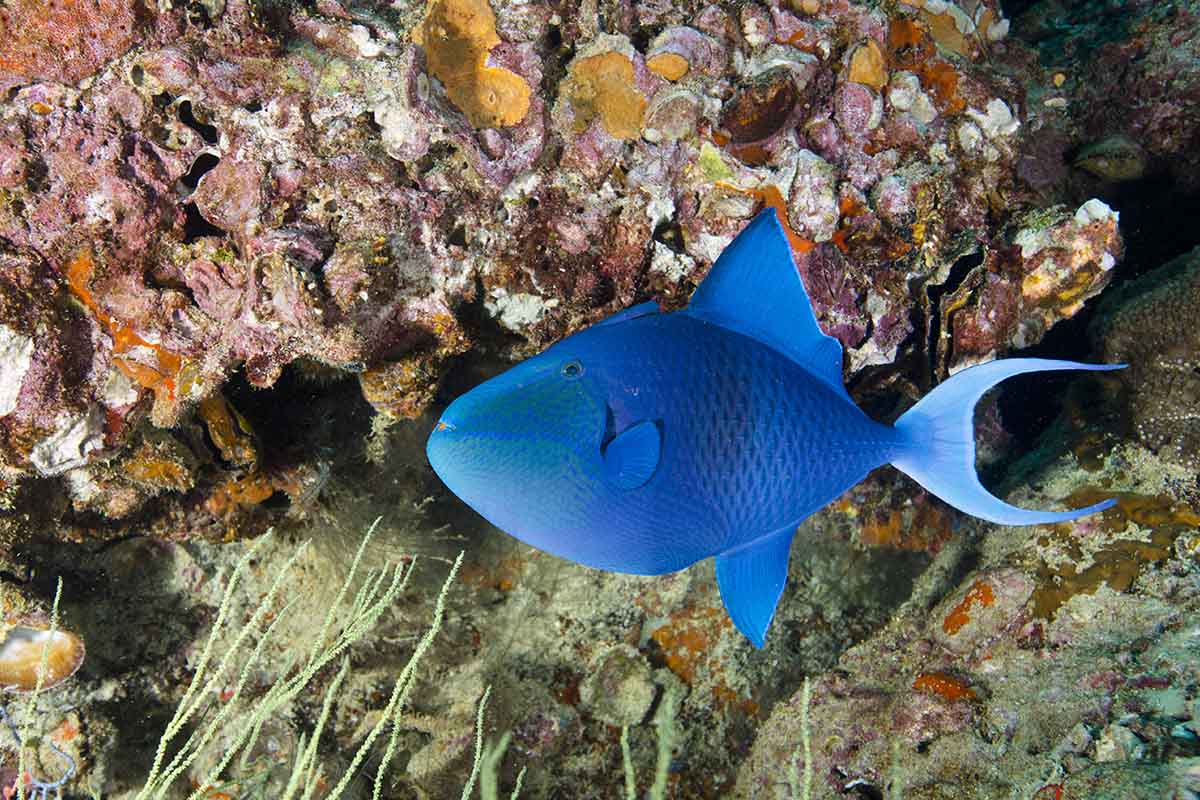 Blue triggerfish (
Odonus niger
)
It receives this name because its first spine, very strong, can act as a defensive crossbow or as an anchor for sheltering in a grotto, and also perhaps because of the shape of its tail, which resembles a bow of this type. It is therefore not exactly one of the Red Sea fish better to be seen. Its dark blue color is of great intensity.
Green Chestnut fish (
Chromis viridis
)
Its beauty lies mainly in its coloring: as its name indicates, the dominant coloration is green, but of a very special light tone that reaches very striking bluish reflections. They do not usually exceed 8 cm in length, so you will have to keep an eye out for them.
How to discover these
fish in the Red Sea
?
Although some of these fish from the Red Sea are regular 'tenants' of home aquariums or large visitable aquariums, the truth is that nothing compares to seeing them in their natural habitat. And that experience can be provided by Egypt Exclusive: of course, by diving in the places where they are most numerous, such as the Ras Muhammad National Park, south of Sharm El-Sheikh, but also by boarding semi-submarines with glassed-in hulls to see them comfortably and effortlessly. For example, in Marsa Alam or Hurghada, which are other popular holiday destinations in the area.